Greatness Grows at Home - Welcome to KIMSSEA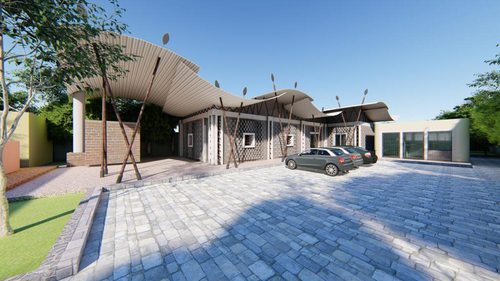 KIMSSEA Team | November 28, 2020
Welcome to the Kenya Innovative Manufacturing Space and Social Entrepreneurship Academy (KIMSSEA) blog! We are incredibly excited to launch this blog alongside our brand new website. For those of you that may not be acquainted, KIMSSEA is a multi-facility innovation hub consisting of a manufacturing space and social entrepreneurship academy (as our name would suggest). Located in Kitengela, Kenya, our mandate is support and develop businesses with direct social impact in East Africa.
The first project of our manufacturing facility will be to manufacture CeraMaji water filters at a projected rate of 5,000 per month. In the near future we intend to extend our manufacturing capacity to 3D-printed medical instruments, solar-powered devices, and advanced robotics. Concurrently, our social entrepreneurship academy will be identifying high-potential entrepreneurial innovators from disadvantaged communities to participate in our program. Coming from backgrounds such as isolated rural towns, refugee camps, and urban informal settlements, these individuals innovate daily as a form of subsistence and survival. It is our goal to guide, amplify and empower this natural entrepreneurial thinking borne of necessity. With access to resources and mentorship, we want to assist in developing the future of East Africa's social entrepreneurs.
We invite you to follow along with our journey on this blog as we provide updates on KIMSSEA, curate unique and progressive lines of thought, and showcase the successes of the latent entrepreneurial talent in East Africa.